Serve Up Fresh Menus: 5 Benefits of Printing In-House
On the backend of a global health crisis, the CDC continues to recommends limiting shared objects. An emerging industry trend is to print single-use menus for each patron to help ensure everyone's safety.
Print On Demand: Keep hungry customers safe and healthy with a fresh copy of your menu.
Stay Nimble: Make revisions to your menu on the fly due to ingredient shortages or changing food costs.
Save Money: With the number of menus you are required to print, outsourcing printing is not only cumbersome but costly.
Save Time: Keep your staff focused on patrons; no need to sanitize reusable laminated menus.
Reduce Waste: Print what you need, when you need it to avoid excess inventory of outdated menus.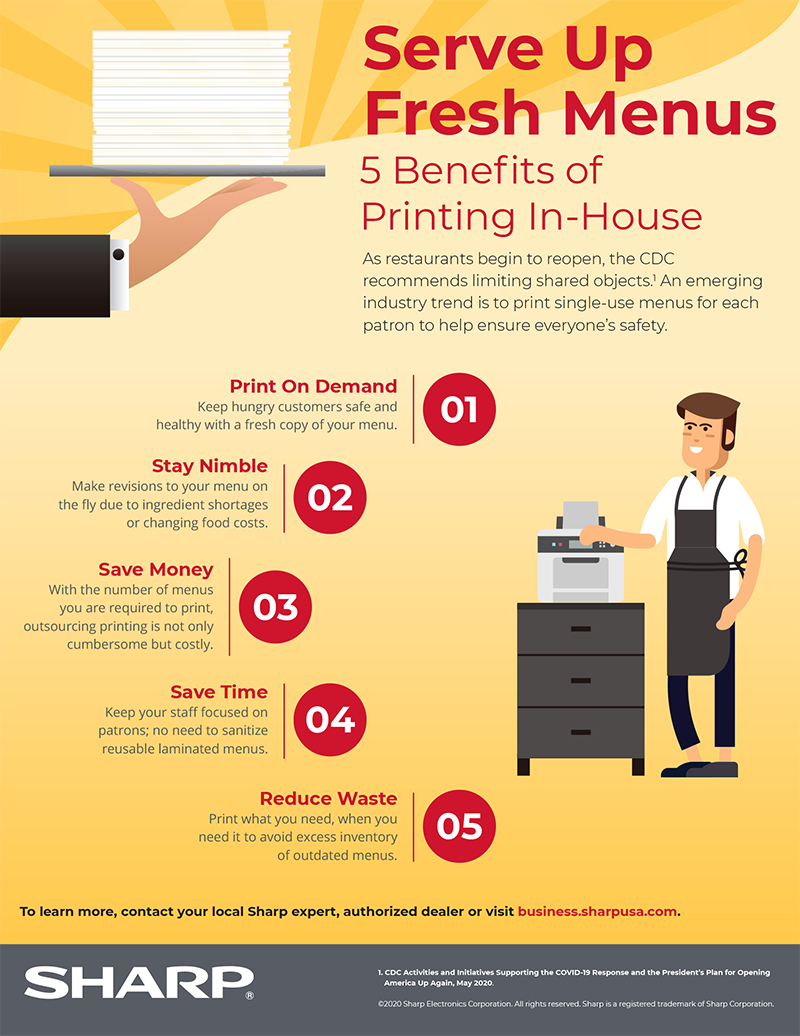 To learn more, contact your local Sharp expert or authorized dealer.