As communities of faith continue to gather, the CDC continues to recommend limiting frequently shared objects. An emerging trend is to print single-use prayers and bulletins for each congregant to help ensure everyone's safety while practicing their faith.
Stay Safe: Keep congregants safe and engaged with a fresh copy of your prayer leaflets and song sheets.
Save Money: Outsourcing can be costly. Print programs, bulletins and newsletters in-house and stop paying for excess copies.
Stay Nimble: Make changes on the fly to printed weekly sermons and other leaflets.
Save Time: Stop ordering print jobs in advance and waiting for orders to arrive; print what you need when you need it.
Spark Creativity: Produce colorful, professional bulletins, flyers, booklets and more with one machine that can help do it all.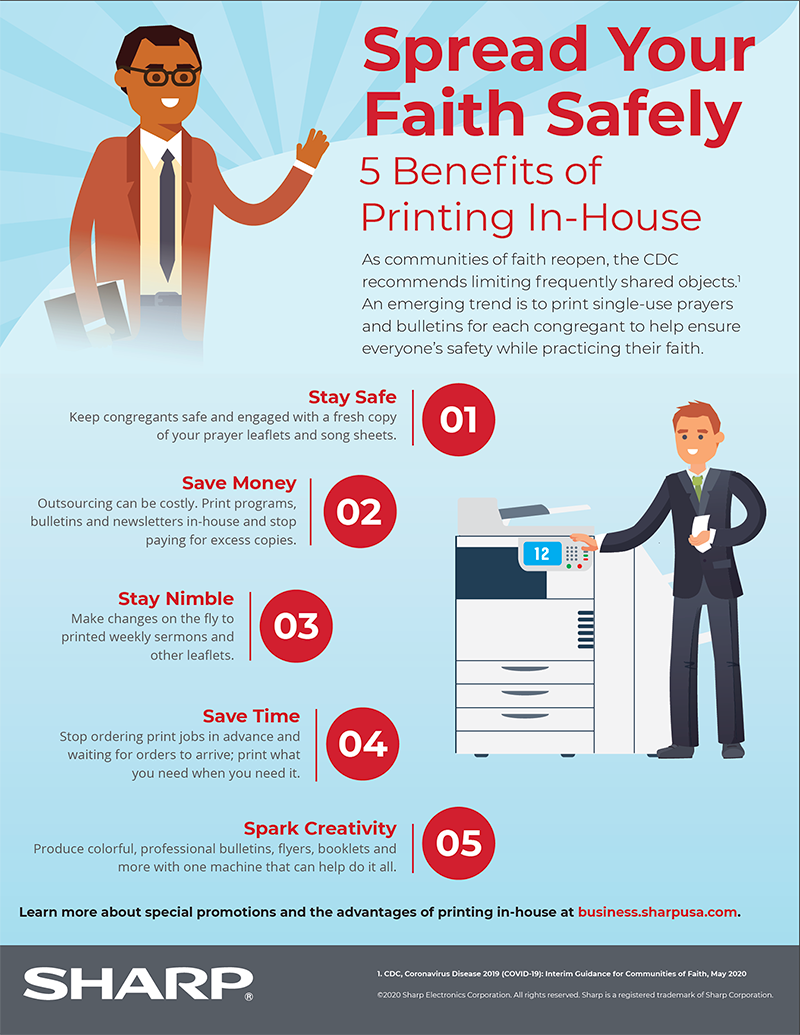 Contact a Sharp representative to learn more about special promotions and the advantages of printing in-house.